Life is Like Storm Chasing and Treasure Hunting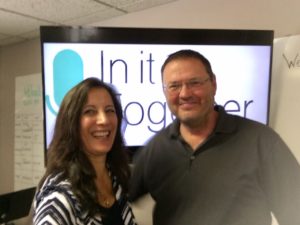 On today's Storm chasing, Ron Moore Jr from The Storm Warning, joined Lori to talk about how life is like storm chasing. They started off on talking about weather pattern recognition, this August's weather, and upcoming predictions. Ron also told us about The Storm Warning plans for future forecasts.
The conversation turned to ""Why are we here?" Also, how to hear God's instruction, ask the right questions, and being willing to immerse ourselves in what God shows us and step out in faith.
Ron then told us how to cultivate this in our kids, and they discussed how education and application in the right area is what creates success. Ron told us success is cultural. He then shared about past storms to bring out history to expose holes in the Climate Change argument.
Next they talked about the difference between Climate Change and caring about the environment. Ron then told us about his former affiliation with Green Peace and The Audubon Society. He reminisced about when smog was a problem, and told us about his recycling business when he was younger. They they touched on the lies of Global cooling, CO2 sensors in Car Inspections, and the industry that has been built on it. Also, the poor people who are affected by it.
Finally, Lori shared the purpose of why we do the show, and Ron told us some history about Sir Isaac Newton, his use of Scriptures about hidden treasure, and removing distractions. Listen in and hear more about it.