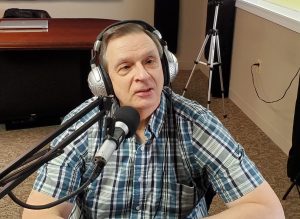 Today, on It's A Wonderful Life, Coach, Speaker and Executive Director of The John Maxwell Team, Marc Major, joined Lori to discuss how Great Leaders Don't Dictate They Connect. They started off talking about Marc's experience in management, leading mastermind groups, and coaching. They continued about the importance of getting to know people, not instilling fear in them, and creating a positive environment.
Next, they highlighted the importance of developing people skills, meeting new people and having wisdom when dealing with different types of people. Marc then shared about connecting and empowering others to get the most out of them. Finally, he told us to listen well, serve people, and offer leadership development to those you work with. Listen in and hear more about it!
Audio file from 3-17 minutes is flawed, but the rest is great!
---