Women's Empowerment with Christine Sorice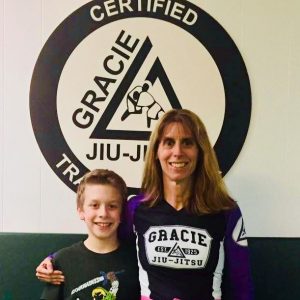 On today's Personal Safety, Assistant Instructor of Women's Empowerment Program at Manchester Gracie Jiu Jistsu, Christine Sorice, joined Lori to discuss aspects of the Program.
They started off talking about how Christine got involved with the program, how she learned to defend herself, and the confidence gained from it. They continued with statistics of women being sexually assaulted each year. Then Christine encouraged us that we can all learn to defend ourselves.
Next, they highlighted techniques of the program, and the mindset needed to be strong and able to confront a perpetrator when necessary. Also, how a perpetrator selects their victims, and how to avoid situations.  They touched on the history of the Gracie technique, the mental, emotional and physical aspects of defense, and the importance of finding balance and asking for help.  Finally, Christine told us about he Triangle of Victimization and the 4 Phases to take with strangers. Listen in and hear more about it!