Defensive Tips / Defending from A Biblical Perspective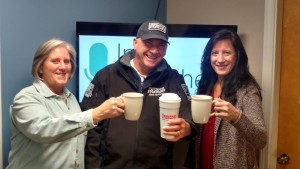 (Segment One) Lori was joined by Bob Boilard and Lynn Nadeau for Personal Safety.  They went through a number of Bible verses to share a Biblical side to personal safety.  Lori talked about the pacifism mentality that can arise within the Christian community.  They talked about the difference between murder and killing.
(Segment Two) We continued with Lynn and Bob for a second segment.  We heard about the Volunteers in Police Service program.  They shared about police response times and the importance of having a plan.  They talked about the possibility of defending yourself against multiple attackers and pointed out the ridiculousness of certain restrictions.
(Segment Three) In our third segment we discussed our protective bubble.  They talked about being prepared and listed a number of risks that come with firearms that should be considered before getting one.  They gave tips on how to stay as protected as possible in potentially risky situations.  Finally, Bob updated us on Defensive Strategies.  Click here for more information.