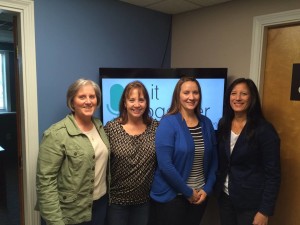 (Segment One) Anita told us about some good news that came from a listener of In It Together at the beginning of Never Alone.  She then introduced her guest Bethanee Syversen who shared about her difficulty with having children.
(Segment Two) Bethanee continued where she left off with her story.  She went over a lot of the hardships that she experienced and Anita shared about the situation from her perspective.
(Segment Three) For the last segment of the show Bethanee was able to give us the third and final portion of her story.  Tune in to hear this inspirational story.
---