Money Trails, Media, Anxiety and Global Warming Lies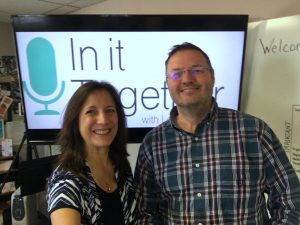 On today's Storm Chasing, Ron Moore Jr from The Storm Warning, joined Lori to discuss Money Trails, Media, Anxiety and Global Warming Lies. They started off talking about power and money trails in the Climate Change argument. They also shared about future community events for they're planning, the power of media and their bias, and highlighted George Washington Carver and his relationship with God.
Next, They talked about not being anxious, and Ron encouraged us to do things differently this year. He also challenged us to think about what we're going to do the next 30-60 days, and to connect with God about it. They expounded about the excuses most people make and the importance of taking risks.
Ron then busted the media for their lack of coverage about Hurricane Irma, and they talked about an article called "Phony Prophets Painting Fake Pictures to Produce an Alternate Global Warming Reality?" Finally, Ron said Climate Change was a religion, and he also shared his calendar of predictions before the news told us.  Listen in and hear more about it.