The Making of In It Together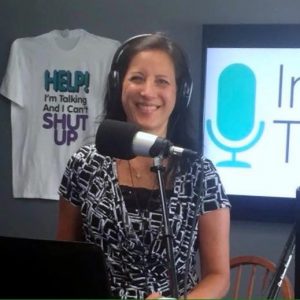 On today's show Lori talked about the making of In It Together. She started off sharing about the unusual way the show started out in radio, how she co-hosted and guest hosted the Girard At Large show during her time at WLMW. She then told us about launching In It Together on WLMW and The VoiceAmerica Variety Channel. She shared about the industry leaders she interviewed, and the fast jump from airing one day a week to five days a week.
Next, Lori told us about the past show anchors she had the pleasure of working with, how they met and what they talked about. Then she told us about being able to do interviews at the last presidential election on Radio Row at the Radisson in Manchester. She then highlighted the current anchors and how they are trying to make an  impact. Finally, Lori told us about the new expansion and renovations as they occupy the entire top floor above Jacques flower Shop, and their hopes of launching Good News New England this year, and adding video and written content. Listen in and hear more about it.
https://soundcloud.com/lorilynngreene/the-making-of-in-it-together