Mike Gardner and The Fit Furness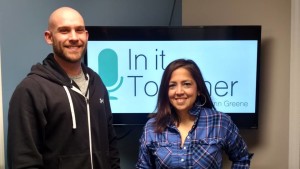 (Segment One) We were joined by Jenn Hebert for Champions for Wellness this morning.  She introduced us to her guest Mike Gardner of The Fit Furness.  He told us about how he got into fitness in the first place.  He then gave us some tips on easy ways to start your fitness journey.  Finally, Lori cautioned her listeners against sugar.
(Segment Two) Mike talked to us more about child obesity in this segment.  He spoke to us about the importance of movement.  He also pointed out the impact of what you are eating and gave tips about healthy eating.