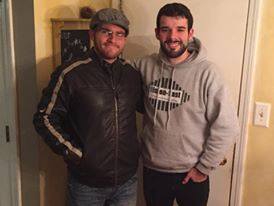 (Segment One) Lori was joined by Chris Gerry and Kenny Hollingsworth, who spoke about signs that God gives that foreshadow the future.  They talked about walking in fear and Lori informed her listeners about her upcoming event, Fearless.  "In the moment we are facing something difficult, we have to get His perspective," Lori shared.  We heard about procrastination in this segment of Keepn' It Real.
(Segment Two) We heard from Ron Moore in Storm Chasing about tropical storms and flooding.  He spoke about a recent conference that he attended and talked about upcoming plans that have to do with George Washington Carver.
(Segment Three) Ron told Lori why people should respect weathermen.  He talked to us about old school meteorology and we heard about future plans and aspirations.  Tune in to this segment of Storm Chasing to hear more.
---