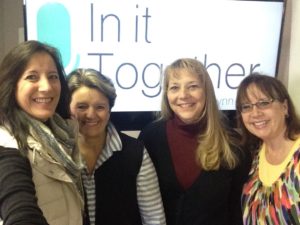 Anita Perry returned to the mic to co-host on today's Samaritan Truth. Lydia's mom, Marnie Wells, and her friend Cherie Burton, filled in for Lydia while she was on assignment.
Marnie shared about her 12 children in this new season of life. She and the ladies attributed their life's success to God's faithfulness. Anita shared how "We've all found God in our difficulty."
Cherie shared a moving story of a man she prayed for in the hospital. She hopes to find him a saxophone to help him fulfill a Christmas dream. Finally, the ladies summed up the conversation as being God's heart to restore people by His kindness.  Tune in and hear more about it!
---