Making Recovery Fun and Creating A Safe Place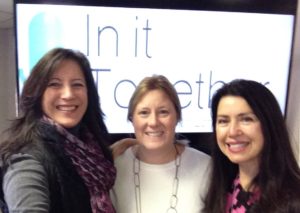 Melissa Crews joined Lori & Jen for Recovery Now this morning. She talked about renovations at their new location. Also, how they're trying to make recovery fun by offering art opportunities. "Everybody needs a purpose", said Melissa.
The discussion continued about not beating yourself up when you can't seem to get things right. "There's a fine line between not having compassion and leaving yourself open to be hurt again", said Lori
Melissa shared that her vision for Hope for NH Recovery was to create a safe place for people who feel isolated. "Fear and faith can't live in the same space", said Melissa. Finally they chatted about the importance of getting organizations to work together instead of fighting for funding against each other.
Contact Melissa Crews at 603-714-9136  or info@recoverynh.org