Segments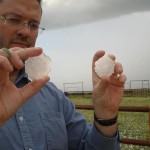 Ron Moore studied meteorology and geography at FSU. He received his Master of Science in the Geography department while doing research work in Hurricane Climate, risk assessment and GIS work with FEMA. He has served on county teams in Florida where he helped with emergency preparedness and evacuation processes and procedures. Ron also served as the New England director for Disaster USA with an international church network from 2009-11. When he isn't chasing storms he's giving us theMoorecast on his weather blog! Join us as we integrate severe weather with history, science and faith.
Broadcasting live Friday's at 9:00AM HERE!
Or listen to previous Archives
---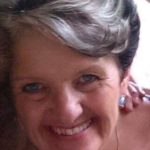 Marnie Wells is a loving mother of twelve and runs a ministry called Gilead's Balm in Salem, NH.  This segment invites listeners into a conversation of practical wisdom about faith and family. Marnie will share personal stories and things she's learned from her life and those she's helped through difficult times.
Broadcasting live Monday at 9:00 AM HERE!
Or listen to Archives
---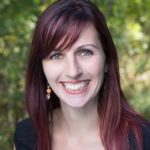 Lydia O'Leary anchors this segment to share stories that highlight practical ways to love God and love our neighbors. She quotes that "Miracles happen every day and YOU could be one of them!" and "We're loving God and loving people".
Broadcasting live Thursday's at 9:00 AM HERE!
Or listen to Archives
---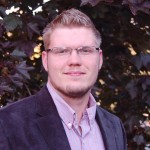 Justice For All
Josh Moore is a state representative in Merrimack, NH. He has a passion for the history of America's founding fathers. Join us as we discuss how they relate to today's issues.
Broadcasting live Wednesday's at 9:00 AM HERE!
Or listen to Archives
---

Never Alone
Anita Perry is the Founder of City Prayer, actively involved in numerous organizations within the community as a prayer missionary. She devotes her time to helping people understand they don't have to face life's circumstances alone. Learn how to find your answers.
---
Engaging Your Why
Steve Gamlin is taking his public speaking blend of humor and motivation to the airwaves in this engaging and genuine look at what really matters. He'll share WHY people do what they do. After enjoying a decade in the radio industry, he is now sought after for various speaking events. In his journey as an entrepreneur, award-winning Toastmaster and member of the National Speakers Association, he remains a student of life at heart.
---
Keepn' It Real
Welcome to the world of millennials who are Keepn' It Real discussing topics that challenge their generation to live honestly and responsibly.
---
Champion for Wellness
This segment takes a Holistic view of health and wellness being more than just diet and exercise. Lori will share from the five different aspects of health and wellness: Physical, Spiritual, Emotional, Social and Mental, and how they work together. Listeners can expect to be encouraged to live with more peace, joy, and health in the journey.
---
Empowering You
Jenn Hebert is co-founder with her husband AJ of Roca Kidz Club, and the anchor of this segment.  Jen will share how our neighbors are impacting the community and how you can get involved using what you already have. Come be encouraged by the people who are making a difference in our community!
---
Compassion In Action
Mary & Craig Chevalier are the co-founders of 1269 Cafe' helping the most needy in our city.
---
Good life (WLMW)
A good life is more than just making a living; it's making the life you want. This segment will help listeners identify and eliminate challenges that hinder their success in the eight areas that use our time: Home & Family, Career, Health, Growth & Learning, Spirituality, Finances, Friends, and Fun. Lori will offer helpful insights to inspire listeners to make positive changes and design a life worth living.