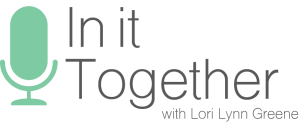 "Bringing out the best in people to influence positive change in the community!"
---
Segments
Never Alone
Anita Perry is the Founder of City Prayer, actively involved in numerous organizations within the community as a prayer missionary. She devotes her time to helping people understand they don't have to face life's circumstances alone. Learn how to find your answers.
---
Engaging Your Why
Steve Gamlin is taking his public speaking blend of humor and motivation to the airwaves in this engaging and genuine look at what really matters. He'll share WHY people do what they do. After enjoying a decade in the radio industry, he is now sought after for various speaking events. In his journey as an entrepreneur, award-winning Toastmaster and member of the National Speakers Association, he remains a student of life at heart.
---
Personal Safety
Bob Boilard is Chief Instructor and owner of Defensive Strategies, an expert in personal safety and protection for the entire family. In this segment he'll  offer valuable insight about how NOT to be a victim, through understanding situational awareness and home safety strategies.
---
Keepn' It Real
Welcome to the world of millennials who are Keepn' It Real discussing topics that challenge their generation to live honestly and responsibly.
---
Business Beat
The New Hampshire Christian Business Network is a growing organization that develops people personally, professionally and spiritually. We will highlight various member businesses for listeners to have more options to do business with trusted industry leaders.
---
Champion for Wellness
This segment takes a Holistic view of health and wellness being more than just diet and exercise. Lori will share from the five different aspects of health and wellness: Physical, Spiritual, Emotional, Social and Mental, and how they work together. Listeners can expect to be encouraged to live with more peace, joy, and health in the journey.
---
Empowering You
Jenn Hebert is co-founder with her husband AJ of Roca Kidz Club, and the anchor of this segment.  Jen will share how our neighbors are impacting the community and how you can get involved using what you already have. Come be encouraged by the people who are making a difference in our community!
---
Compassion In Action
Mary & Craig Chevalier are the co-founders of 1269 Cafe' helping the most needy in our city.
---
Good life
A good life is more than just making a living; it's making the life you want. This segment will help listeners identify and eliminate challenges that hinder their success in the eight areas that use our time: Home & Family, Career, Health, Growth & Learning, Spirituality, Finances, Friends, and Fun. Lori will offer helpful insights to inspire listeners to make positive changes and design a life worth living.