Leading From Your Strengths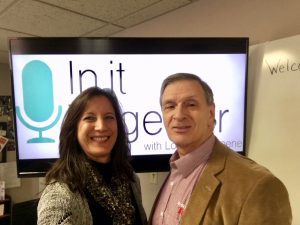 Today on It's A Wonderful Life, Coach, Speaker, and Executive Director of The John Maxwell Team, Marc Major joined Lori to discuss Leading from Your Strengths. They started off talking about finding out what our strengths are, and how some people aren't sure what their strengths are. They continued businesses learning where people belong in their organization. They then told us about some of their experiences learning their strengths.
Next, they shared about different assessments we can use to find out our strengths. They encouraged us to be willing to change. They told about biographies that can help us learn how great leaders developed systems, to help think bigger. Finally, they gave us an outline of different personalities. Listen in and hear more about it!