Forgiveness, The Clear Path To Recovery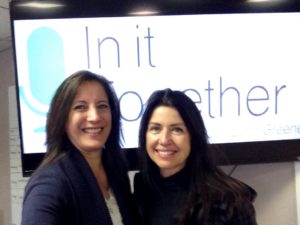 On today's Recovery Now, Jen joined Lori to talk about the importance of forgiveness in recovery.  They started off talking about the history of the Recovery Now  segments and Dr. Caroline' Leaf's Retrain Your Brain: 21 Day Detox series. Then Jen told us how unforgiveness is a major roadblock to recovery.  She also shared a story of trauma, a song of forgiveness from Matthew West, and a scene from the movie The Shack, to illustrate her point.
The conversation continued with an explanation of what forgiveness is and isn't.  Also, the difference between self-righteousness vs the righteousness of God in Christ Jesus. Then Jen read a story  from "10 Steps to Freedom" by Eddie Smith, to further illustrate what Jesus did so we could grasp that true forgiveness wasn't justifying the wrongs done to us.
Jen  then told us we have to learn to understand what our spirit's already know, because God invites us into a place of rest in the Spirit-led life. She added thoughts about how the unconscious mind is our default network, positive or negative, and how we change our brains. Finally, Lori summed it up by saying "Healthy self-reflection is a path to recovery."